Import our Grade Spelling Lists | Home Spelling Words
About Our Grade Spelling Lists
We have developed spelling lists for
To import our spelling lists, simply register for an account and go through the setup procedure. You can also login and go to the menu Manage Lists > Import / Copy Lists then select your student, grade and all lists or select one at a time.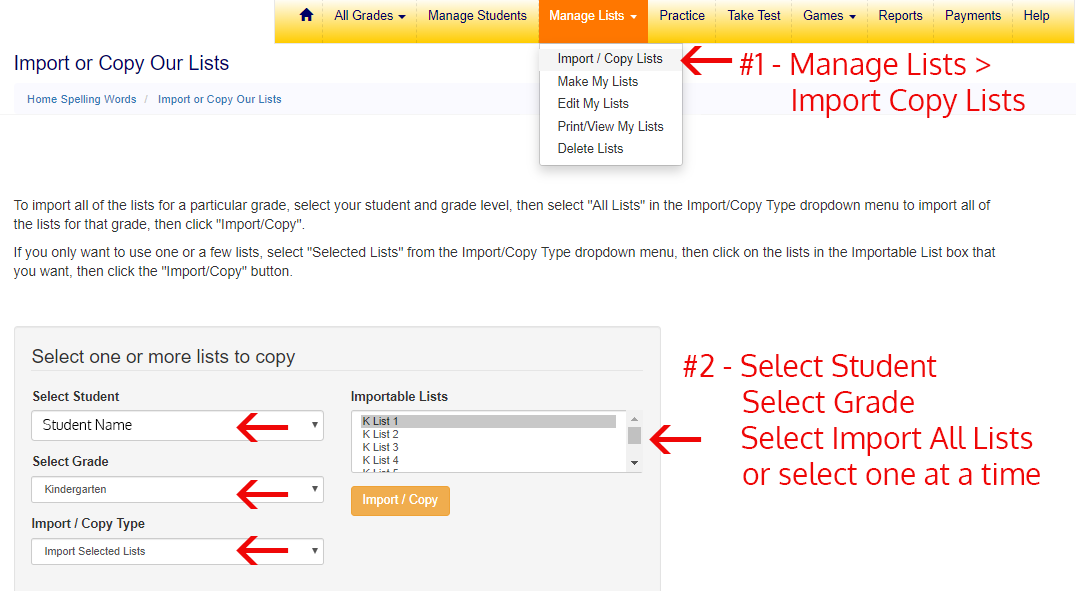 You can import these lists into your account to take spelling tests online, and scores will be stored in easy to use reports. These lists were developed to be used by homeschools or parents who want to provide their students with an additional learning opportunity.
In addition to grade spelling lists, your student will be able to play interactive spelling games with these words. It's more fun to learn through play, and our games provide a unique experience. Each game changes every time, so your student plays often and won't get bored.